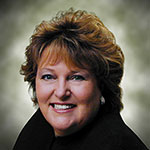 A Message from Jane C. Willhite PSI Co-Founder and CEO
Hello everyone,
Present on my mind this week is the incredible power of gratitude. When we find ourselves in a time of transition, it can be easy to focus entirely on what we lack, what someone else is accomplishing, or what we want next. However, recognizing the good you already possess is the beginning of all abundance.
When we take nothing for granted, we become true leaders of self and cultivate the joy that we deserve. I encourage you to ponder all the things you're grateful for, big and small, and observe the shift that occurs as a result.
This week, I am feeling grateful for the incredible leaders of leaders here at PSI Seminars. As Thomas always said, leadership is not a right or a position, it is a responsibility, and my team has truly owned their responsibility to carry on our mission of world peace, one mind at a time. I have hand-picked each and every one of them for their integrity and expertise and I am so excited to see our visions of growth come to fruition.
With that said, I am incredibly grateful to announce that after the great success of our Catalyst course, our team has developed four new classes coming in 2022: Relationships, Health (physical and spiritual), Parenting, and Money!
These classes are comprised of all new material and will empower you to create transformation in these essential areas of your life. The details for these classes will be published some time in November and registration will be made available soon after.
I am so thrilled for you to see what we've created for you. Better yet, I am excited to watch you all rise to the challenge.
Please feel free to get in contact with us or your city staff with any questions or concerns. We look forward to releasing more details about the new classes and to continue to work in partnership to expand the impact of PSI Seminars.
Blessings,
JC Willhite