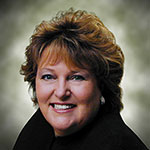 Hello Graduates,
This week, I wanted to take a moment and acknowledge the impact our graduates have made in their communities.
Our graduates are always finding ways to give, whether it be volunteering at a Giving Day in a PSI City, participating in a fundraiser, volunteering as a staff member for Camp Choice, or reaching out and sharing the Basic seminar with a friend.
While we come together in our courses to envision and achieve our highest potential, I am the proudest of our graduate's shared commitment to making a difference for those in need.
We see your acts of giving, we see your participation, we see you strengthening your community, and we see you creating a stronger vision of World Peace, One Mind at a Time.
This holiday season, the world is stronger because of your compassionate leadership.
Blessings,
JC Willhite