The PSI App is available for iOS and Android!!
What makes the new PSI app so incredible? Finally, total access to all of the information you need is right in the palm of your hand! From course calendars to the PSI Podcast, this is the app to bring your personal development journey everywhere you go! You live a busy life, and now you've got one less thing to worry about.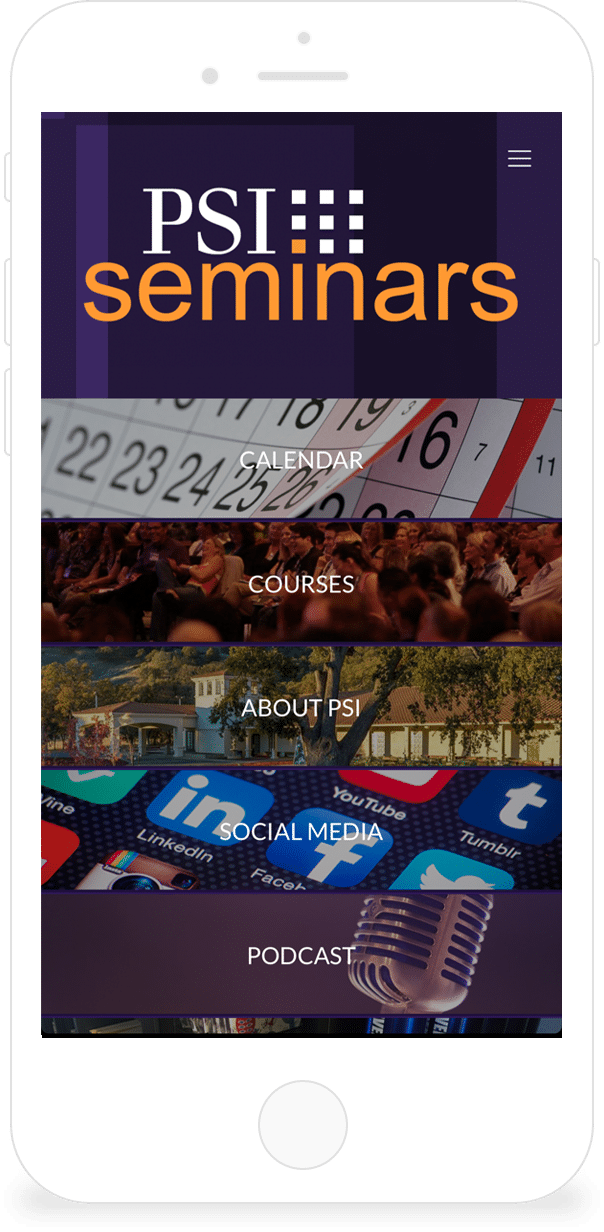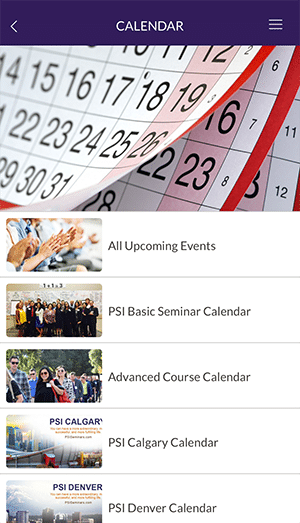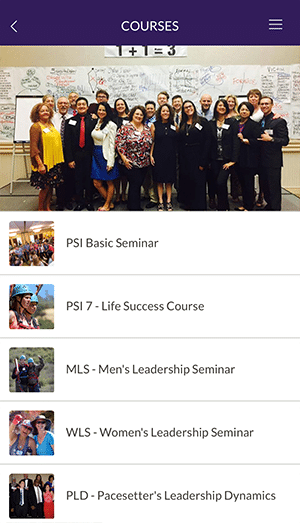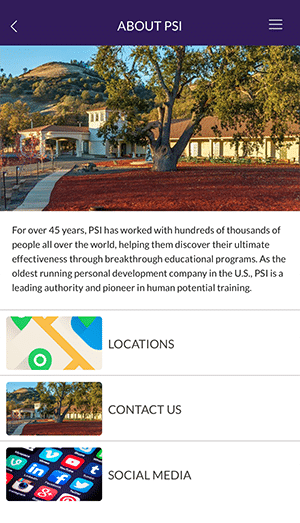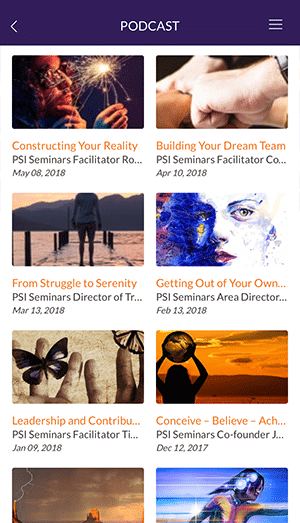 The PSI app is the perfect pocket-sized toolbox for all of your personal growth and improvement tools!
Stay up to date on PSI courses and events in the PSI calendar.
Explore your next steps in your personal growth journey as you learn about our course selection.
Share your PSI experience and connect with a like-minded community on social media.
Free access to every episode of the PSI podcast.
Find the perfect gift, learning materials, or personal trigger device in the PSI shop.
Learn how you can contribute to the mission of PSI World.
Keep personalized notes from your PSI courses and personal improvement journey.