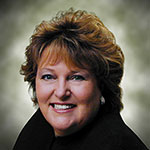 Hello Graduates,
The Holiday season is upon us, and it is truly such a beautiful time of year. Regardless of how you celebrate, this is a season that is defined by a palpable spirt of giving. While this often manifests in a thoughtful exchange of heartfelt gifts, giving comes in many different forms.
The most impactful ways to give are not necessarily the most time consuming or expensive. True giving is a sincere expression of kindness and compassion toward others. This week, I invited two PSI team members to share unconventional ways that they give during the Holiday season. I hope they inspire you to think out of the box about what you can give to your loved ones and your community.
Blessings,
JC Willhite

Cheyenne Hunt | Content Strategist:
My model for giving was the love of my life, my late Grandmother Shirley Hunt. She was living proof that givers gain works and took the Holiday season as an invitation to give even more of her time, resources, and energy to those in need.
Growing up, she would dress my mother and I up in holiday attire including elf hats, flashing Christmas light necklaces, and melodious jingle bells that strapped to our shoes. Then, on Christmas Eve, she would load us in the car with bags of little gifts she had collected over the year and drive us down to the local old folk's home.
She would take me by the hand and bring me door to door to do my little elf dance for the senior citizens while she let them pick a gift out of her bag of soaps, lotions, candies, and fuzzy socks.
At first, I wondered why the seniors were so excited to get such a seemingly small gift. Then, as I got older, I realized that the true gift we were giving was our time and attention. They were excited that someone had come to bring some holiday cheer, sit on the end of the bed, chat about whatever was on their mind, and treat them with dignity and compassion. It costs nothing to call an elder care facility in your community and ask how you can bring some company and joy to their residents. Even in the COVID era, you can get on a video call and give them the most priceless gift – your kindness and attention.

Brooke Hendricks | Creative Director:
With my husband, Seth Hendricks, being a third-generation restaurateur, we understand the sacrifices those in the restaurant industry make to serve during the holidays. Often, if a restaurant is open on Christmas, it is mandatory that the entire team be on the schedule. After spending countless holidays in the restaurant with Seth, I saw first-hand how a random act of kindness can deeply touch a server or staff member. Now, when the holidays come around, we find a restaurant open on Christmas day, dine in, and leave a tip large enough to significantly change that person's day.
I remember 5 years ago in Atlanta we set out to visit 5 local restaurants in one night. The first open restaurant we came across was a 24-hour Diner. Seth and I were greeted by a server in her 30s who looked absolutely exhausted. After receiving our two cups of coffee and the check, something whispered to us, "give this young woman the money you saved for all 5 restaurants". We laid all the cash we had on the table, said "Merry Christmas", and walked out. We were only three steps out the door when she ran out with the money saying, "There must have been a mistake, your bill was $5 not $500!" When we explained there was no mistake, tears rolled down her face. She shared that she had been working since 2 a.m. in hopes that she could make enough to buy her three kids just a single gift each because she had to use the Christmas money to pay rent.
To this day that experience pulls on the strings of our hearts and stands as a reminder why it's important that we show appreciation to those who serve during the holidays. Especially this month, take a moment to acknowledge those that are serving you. Perhaps that means smiling a little more, leaving a larger tip than you originally planned, or being extra patient while you're being served.


If you're interested in learning more about givers gain or untraditional ways of giving, check out this week's PSI Podcast Live Training on giving and the role it plays in creating a successful and rewarding life.
Register for the PSI Podcast Live Training at psilive.com