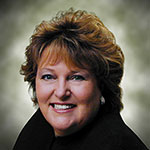 A message from PSI Co-Founder Jane C. Willhite
Dear Graduates,
It is with a heavy heart that I write to let you all know of the passing of our beloved Ernestine Fischer.
She attended the Life Success Course in 1975 and discovered her calling to a lifetime of trailblazing leadership from the heart. For many years, Ernestine touched the lives of people as an instructor at every Life Success Course, Women's Leadership Seminar, and even Teen Experience.
She continued her contribution as the Director of Instruction for PSI Seminars and as the Vice President of PSI World, where she worked on philanthropic projects including Camp Choice. She led the way as a strong, black, female executive and held her own in an era where the plague of prejudice was rampant.
Ernestine retired from teaching in 2007 but remained an integral part of the organization. She leaves a lasting legacy as an excellent instructor who loved people where they were but loved them enough to hold them accountable and push them toward their highest potential.
I've invited some members of our team to share what Ernestine meant to them:
Jenessa Willhite Meyers: I will be forever grateful for all of her guidance and support. Her love and mentorship changed my life. Her unconditional acceptance of people for who they were, where they were paired with her fathomless belief in their unlimited potential was the embodiment of world peace one mind at a time.
Kathy Quinlan-Perez: I stayed at her house and practiced material for WLS one weekend. She pushed me so hard to be my best, Carole Santucci would call around the clock and ask, "is she STILL there practicing?"" She is the only person I ever knew who could have a smile and be yelling at me (while that smile was telling me I was enough).
Carson Johns: Ernestine was the only person I've ever known who could silence a room, evoke intense emotional responses and display the highest levels of empathy, without ever saying a single word. She had incredible power and used it for the greatest good, humanity.
Shellie Hunt: She was a master of emotional intelligence and one of the most incredible mentors I was lucky enough to have for over 20 years. Not only did I grow personally under her guidance, but I expanded my love and understanding for people and humankind.
Courtland Warren: Ernestine was fondly referred to by some as "the Oracle". Her special gift however was that she understood that her magic was not hers to keep, but rather to share. By some accounts, her greatest gift to humanity was her ability to see the truth of all human beings, that we are capable of more than we give ourselves credit for.
Janice Takemoto-Gentile: Ernestine had me shaking in my boots while opening my heart to new depths. A gift that she gave me once was a sculpture of a group of women holding hands in a circle. I loved being a part of her circle, the women of change.
Courtney Hoch: Ernestine was an authentic force of love, care, compassion, and power. However, it was in those quiet one on ones she would say just the thing you needed to hear in that moment. That is when she was at her finest.
She impacted all of our lives as a friend, mentor, confidant, coach, and leader. May her spirit live on in all of us that she touched.
Blessings to you all,
JC Willhite
"You give but little when you give of your possessions, it is when you give of yourself that you truly give."
~ Kahlil Gibran ~