LIFE IS SHORT.
Are you living each day to the fullest?
MAKE THE MOST OF IT…
You can have a more extraordinary, more successful, and more fulfilling life. A life full of energy and excitement that makes a positive difference in the world.
Find out what's possible when you unleash your potential and live life by design, not by circumstance.
Join the 500,000+ others who've already experienced personal transformation…
Do you wake up every morning filled with passion and enthusiasm, eager to make the most of the day and all of the possibilities that lie ahead?
It's time to hit the reset button – step away from your daily to-do list for a weekend, reconnect with who you really are and redefine what success means to you.
We all have a list of wants, needs and desires. We crave to better our circumstances, change unwanted aspects of our lives and achieve our life-long dreams. By increasing your awareness of your thoughts, feelings, and actions, the PSI Basic Seminar will empower you to dream bigger and achieve more than you ever thought possible!
What is the PSI Basic Seminar?
The PSI Basic Seminar is a three-day total-immersion transformational experience where you challenge yourself to expand, grow, and evolve into a better version of yourself.
This isn't your average self-help seminar where you get high on positive thinking and go home with a beaming smile on your face having accomplished nothing.
It's not about theories.
The PSI Basic Seminar provides an experiential learning process where you'll engage in enlightening exercises and inspiring conversations as you make life-changing discoveries about yourself.
Make today be the day you commit to living your best life. Start now by finding a PSI Basic Seminar near you, and join us for a weekend like no other!
The PSI Basic Seminar is an educational course where you challenge yourself to explore, question, and discover your life such that you expand your personal and professional effectiveness now!
Take the first step to a more extraordinary, more successful, and more fulfilling life…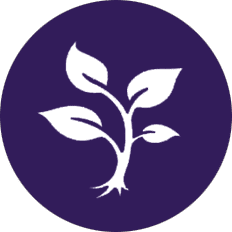 GROW
find what you've
been missing
Enhance and strengthen your foundation for a life of meaning and purpose.
Recognize your limiting beliefs and overcome what has been holding you back from living the life you've always dreamed of.
Using the Basic techniques, you'll be given the tools to maximize your effectiveness and create a more balanced, satisfying life, in four key areas: physical, mental, spiritual and emotional.
You'll also learn techniques designed to access your individual creativity and squash defeating internal dialogue.
Feel what it's like to be seen and encouraged to be the highest version of YOU.
"Become aware of what's stopping you in achieving your goals." – J. Corpuz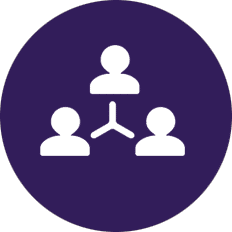 CONNECT
connect in more meaningful ways
Discover How To Have A Deeply Fulfilling Life By Contributing And Connecting With Others In A  Meaningful Way…
Connect and surround yourself with people who "get" you.
Through many different exercises, you will learn the patterns of successful human inter-relations and communication.
You challenge yourself to honestly and responsibly analyze the strengths and weaknesses of your relationships, allowing you to determine how you can improve them.
You'll learn the tools to create and nurture the best relationship possible with your spouse, children, loved ones – and your professional relationships too. The core of the PSI Basic is to empower you to find inner strength in yourself and others.
"Step into a higher level of thinking that brings about an awareness that will never let you be the same." – C. Flores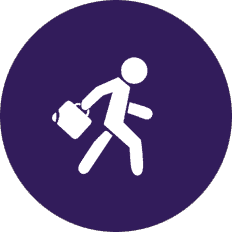 SUCCEED
achieve at a higher level
Dream Bigger and Achieve More Than You Ever Thought Possible!
Tap into boundless energy, enthusiasm, and excitement by letting go of resentments so that you can live fully in the present.
At the PSI Basic you'll uncover the mystery of creating abundance by discovering your power to attract all the wealth you desire. You'll gain simple and easy tools for developing thought processes that help you achieve your goals.
Over 500,000 people have experienced the power of the PSI Basic and have credited this life-changing course for providing them with the tools to discover their potential and realize their dreams.
"I have faith in knowing the path I am on, is the right one and the course has given me strength and knowledge as I move forward." – D. Johnston
PSI Seminars is a transformational experience where you begin to craft the life of your dreams. Take the first step to a more extraordinary, more successful, and more fulfilling life!
Hassle Free Money Back Guarantee
We are so confident that you'll create an amazing experience at the Basic Seminar that we offer a money back guarantee. If for any reason, you are not completely satisfied with the class after attending all three days, we'll issue you a refund, minus a $50.00 processing fee, with no questions asked.
Lifetime Learning
As with all education, the concepts, tools, and techniques the PSI Basic teaches are best implemented with repetition. That's why after you attend, not only are you eligible for advanced courses, you are entitled to audit the PSI Basic experience for free anytime and anywhere the PSI Basic is being held. Your one time registration fee is actually lifetime access to the PSI Basic.
What is the schedule for the class?
Friday Registration 9:30am
Friday Seminar 10am – 8pm
Saturday Seminar 10am – 8pm
Sunday Seminar 10am – 8pm
There is a Guest Event either Wednesday or Thursday evening following the class where you will have an opportunity to share the class with others and reconnect with fellow attendees. Once you register, someone will be in touch regarding events that follow the class.
Do I need to bring anything?
Bring a notebook and pen for note taking.
Bring bottled water – something that has a lid that closes securely.
Bring snacks to eat during the breaks.
Bring cash for lunch as there will be a working lunch each day at a nearby restaurant.
What should I wear?
Dress is comfortable and informal.
Wearing layers is recommended as the room temperature can vary and you may want to bring a light jacket, sweater, etc.
Will there be food available?
Breaks are every few hours – bring snacks to eat on the breaks throughout the day.
Eat a good breakfast each day before class as lunch break isn't until early afternoon and there is no dinner break.
Create your life by design based on what is most important to you…
"Don't let the sun set without taking some strides down the road to your goal."
Thomas D. Willhite